You Don't Have to Take Our Word for It!

Here's what some of our satisfied customers have to say about Phil's Auto Clinic: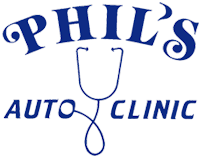 They are fair when it comes to cost. They are good at trouble shooting and resolve problems good. I had to take my vehicle back to them when my problem wasn't what was diagnosed and they made it right with me and my car. I'm giving a 4 because I had to go back. I have lived in the valley for 20+ years and although I have tried some others, I keep returning to Phil's with my more difficult problems.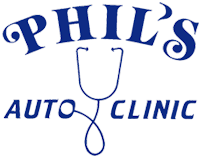 THEY ALWAYS GO THE EXTRA MILE TO GIVE GREAT CUSTOMER SERVICE!!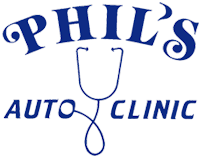 CHECK ENGINE LIGHT-SMOG Instead of just replacing the parts the computer codes diagnosed, like the places I've taken my car, they actually looked and found a small wiring problem and fixed it. This cost me 1/3 of what I have already spent in unneeded parts to get the check engine light out. I highly recommend this Auto shop.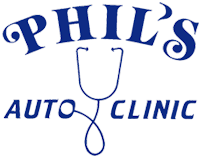 The staff at Phil's is great! Pricing is fair and the work excellent.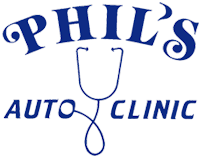 Trust is extremely important to me. Knowing that my mechanic is honest and takes pride in their workmanship. The recent repairs to my truck and VW diesel were first rate (5 stars).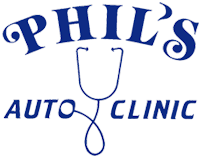 CLEAN, wonderful auto repair shop ... always considerate, ready to answer questions ... helpful, even to us women!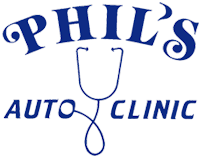 I must say that I found one of the best Auto Repair shop since I have been in California since 1980s. An excellent professionalism and conscientious about you work. I feel confident when I refer my friends to Phil Auto Clinic.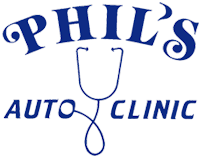 I LOVE this staff! They treat me like family and keep my little 2000 Echo running like a top! They are honest and fair which I greatly appreciate!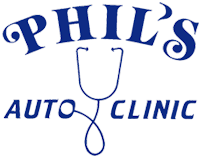 Except for when a lug nut was left off the Lexus, I have little to complain about. The level of service keeps me coming back.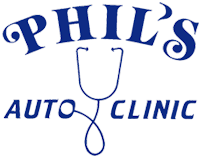 Phil's auto clinic, service and staff...OUTSTANDING!!!! Thank you & Happy Holidays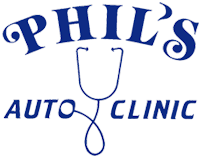 Phil's Auto is always great. User friendly, fast, competent, and reasonably priced. I even take my new Ford here....because they are faster, smarter and cheaper......they never screw up like the dealership.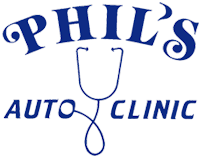 An honest mistake was rectified by PAC with no questions asked, which saved me a lot of time & money. I have been taking my Silverado to them for years and truly believe that they are an outstanding auto repair firm. Honest & courteous!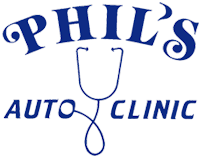 Brian and Dan always make me feel like family! I know I can bring my car to them with confidence and they will be honest and professional! I trust them to keep me rolling and they do! Thank you, gentlemen!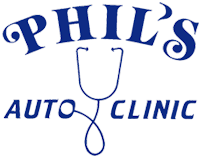 I believe you guys are great. You facility is clean and organized and your work is excellent and fairly priced.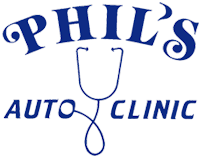 I have been going to Phil's Auto Clinic for almost ten years and couldn't be happier with their service and professionalism. I trust them completely and would never consider going anywhere else. They are simply the best.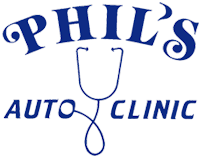 These gentlemen treat me like family! They know how important it is for me to keep my 2000 Toyota Echo in tip top shape and they make sure to see that I am safe on the road. I can't praise them enough! Thank you, guys!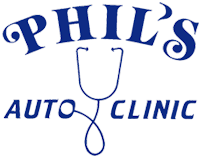 We are happy to find a honest competent mechanic that can fix our difficult problems.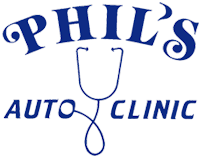 Dan and Bryan are both very professional and personable. When they tell you your car will be ready at a time frame it is. When my car needed new tires they gave options of what I could use and we love our new tires, not our usuall brand either per Bryan suggestion we went with a different brand that most of the Phil's Staff use. Good job boys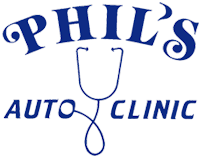 Thorough troubleshooting, fast high quality work.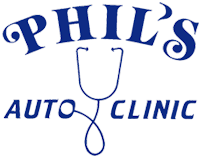 Appreciate Phil finding the evidence of rodents on the insulation in the car. That will surely save some time, money and grief down the road. thanks!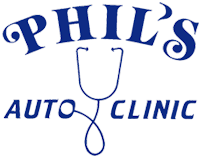 I have never been more impressed with a shop than I was with Phil's. First class service, fantastic waiting room, clean and friendly.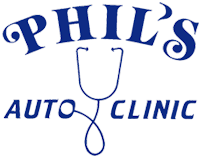 The staff at Phil's is as honest as they come! They are great people and I completely trust them to keep my car running smooth and safe!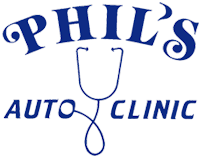 Excellent communication & excellent workmanship! Only place I will use for all my automotive needs.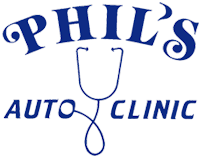 We brought our 2005 Prius in to have new struts and boots and front alignment work done. The car is handling so much better when it is being driven. Very satisfied with the work that was done. Thank you! S. Daigle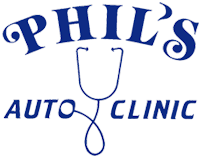 Phil's rocks! Replaced new prius battery for $2600, dealer want's $4,500. Fixed motor-generator, dealer would have replaced the entire transaxle for double the cost. Phils is the only real shop that has the expertise to properly work on hybrids. Dealer has proved to be a rip off!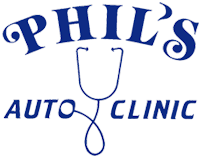 We moved to the area not knowing any one or really any thing about all the area, except our kids lived in the area. We are very fortunate that Phil's is very close to where we live and all the dealerships are on the other end of town. It has been the best find we have made. Very professional staff and with a commute I have they actually work with me for Saturday service. I will keep coming back and highly recommend Phil's Auto to everyone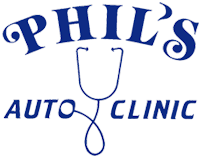 The survey below said it all.Many thanks again for all the fine work you have done over the years on my cars.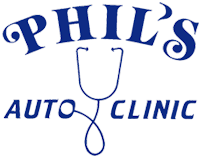 I took my 2005 Ford Escape to Phil's after being referred by another local shop because of their diagnostic capabilities. I was very pleasantly surprised by their knowledge, timeliness in making repairs and affordable price. My car runs great. I highly recommend them and will definitely use them again when needed. Thank you Phil and all your great staff!!!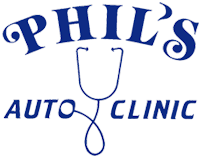 Excellent work on a complicated water pump problem. Brian Don and Phil all were helpful in getting our car back and working well.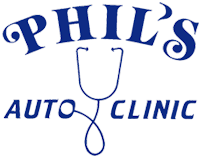 We were from out of state and he took the time to see us on a Saturday. Very helpful and kept the car for the week. Had it done right around the time he said he would and it works great!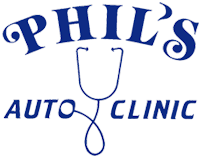 Good people, quality work and fair prices.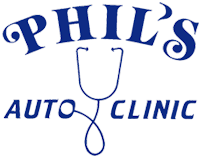 Dependable service and follow up.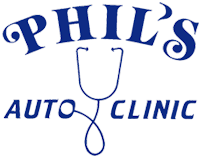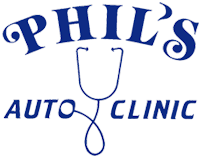 Phil's Auto Clinic is the BEST! Honesty and integrity, efficient and quality service. Thank you Phil's and all staff!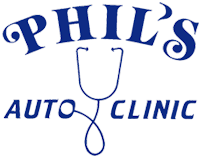 Always satisfied with your work. That's why come back to your shop after 15 yrs of service.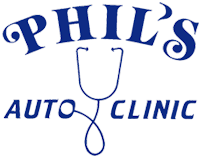 As usual you all deserve a 5 star rating from us!!!!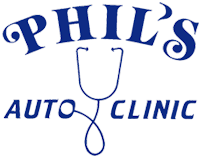 This staff is the best! They take good care of me and are always honest and fair. They are like family!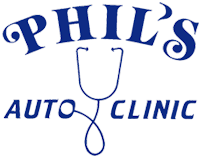 Great work helpful staff!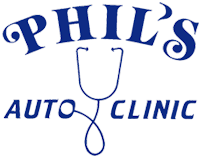 Always a great experience. Quality service at reasonable prices. I've been trading with them so long that it seems like visiting friends.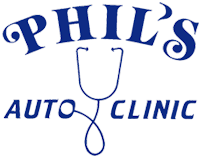 Trustworthy, Reliable. The job always done right.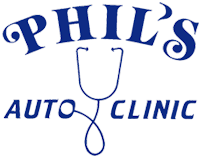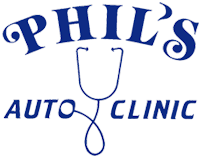 After dealing with the GM dealer in town it was nice to feel like someone really worked for my business.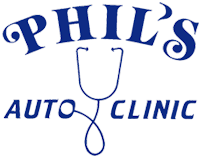 Always trustworthy work and willing to pick me up!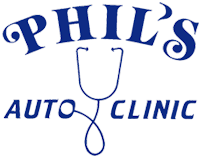 Continue to receive honest evaluation and solid service from Phil's Auto Clinic. Always makes the effort to contact me to check and reaffirm satisfaction. I confidently refer anyone seeking car service to Phil's.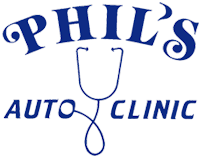 I always get a fair price and when they say it will be done at a certain time, it's done and I don't have to wait around and wonder when they are going to call me and tell me my car is ready, They are also very friendly and explain everything so that I can understand what is going on with my car and I can explain it to my husband the way they explained it to me.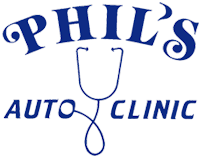 Excellent work, fair price.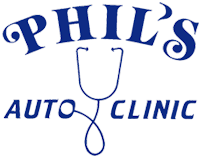 Excellent service and so helpful in a hard time for me.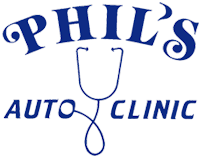 Efficient, courteous, & nice clean surroundings.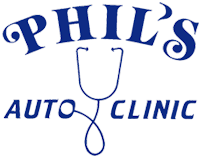 I have been a customer of Phill's Auto Clinic for over twenty (20) years and have never had any problems with he service or staff. They deliver the car as promised and all the work completed and even some things that they felt needed attention, but always chewck with my before doing anything extra that is needed. I am extreemly happy with them and refuse to take any of my cars to a dealer for any work. Thank You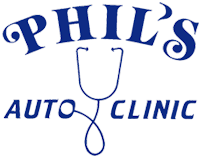 Have confidence in what is done at Phil's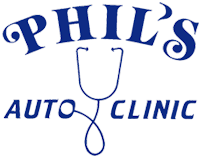 Thank you ,I was worried about the cost of a smog check on my diesel truck and found out that you guys did diesel smog ,the price was cheap and service fast ..Thank you again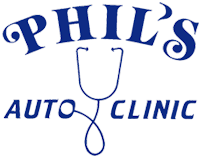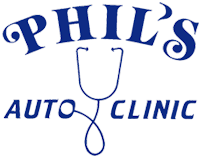 Phil's Auto Clinic is the best shop in Hemet! You can take your care there for anything and you!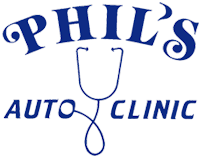 I depend and trust your staff to help me keep my little Toyota in tip top shape so I can continue to be-bop around town and enjoy my retirement! Your staff is the best! They make me feel as if they are caring for "mom's" car and I greatly appreciate that!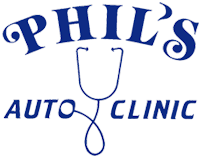 Y'all always do a great job for what we need to have done. Thanks!!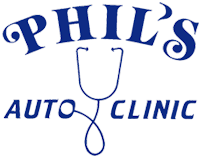 We always get good service from Phil's Auto Clinic, and we recommend them highly !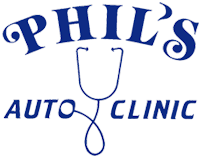 They do ALL my auto service.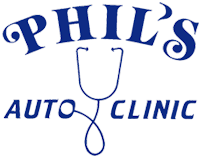 I have been very happy with the service I have received and I have recommended you to several of my friends.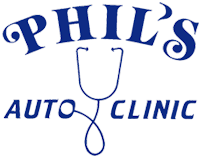 I appreciate a place to take my vehicles that I can really trust.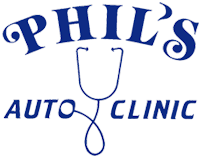 Always professional ... always fair priced...all the time.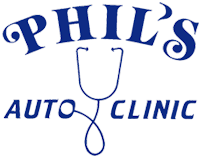 Thank you for taking care of my vehicles.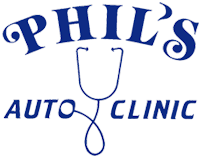 Excellent rating, great owner and staff, and superior knowledge of automotive service and repair programs.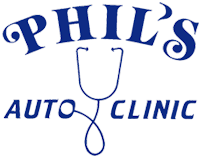 Thank You for fixing our problem so fast.The staff was excellent.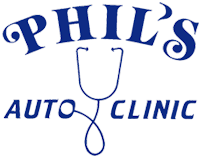 My wife and I thank you for your service to the KIA and honest appraisal for repair which was a great relief. We are going to continue our use of Phil' for primary care. Thank you.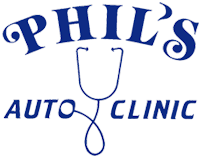 Great work and very clean.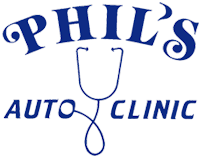 Always do a great job. Quick and effiicient.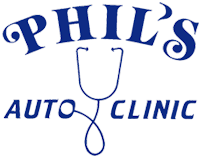 I've been very satisfied with their work for more than 20 years.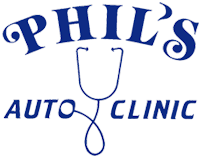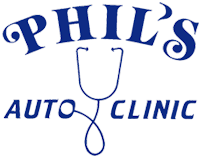 For more than 20 years Phil's has provided outstanding service for my vehicles.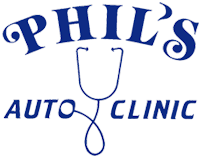 I have been very comfortable about driving across town to receive service at Phil's. Competent, honest, and reasonable service ... Personable and sincere follow up to address customer satisfaction.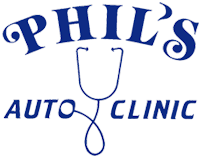 THANK YOU AND YOUR STAFF FOR YOUR EXCELLENT SERVICE. YOU DONE JUST FINE.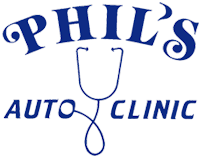 Honest, efficient and thorough, as usual.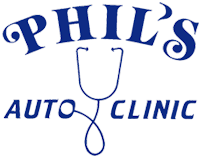 I have always been very happy with the service you provide and your employees are always courteous and helpful.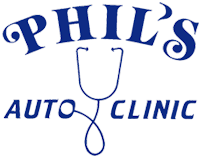 I have recommended you to my mom and my daughter.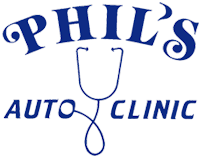 I didn't have to wait for service. I called and ask if you could do it ASAP and you had it fixed the next day, I was taking a trip to Mexico and felt safe. Thanks again.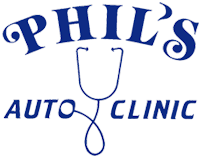 I can trust that the repair work completed is done correctly. Warranty is never questioned and always honored. Estimates are well calculated.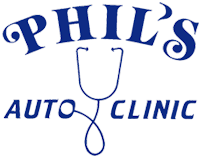 Excellant work done on my S2000. Rides better, and runs great as well. Thanks so much!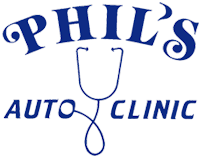 You are always pleasant, informative, & dependable!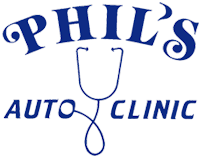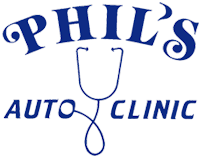 Nice jobs guys. Appreciate all your hard work, and finishing in a timely mannner. Thanks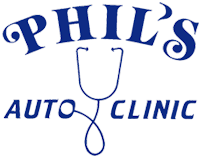 Great work, prompt and done right the first time...as usual. You guys are the best.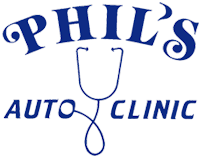 You provided your usual friendly, competent service. Thank you!!!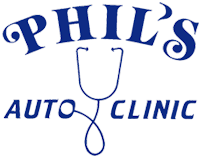 Always informs me when and what has to be done on my Trailblazer. Staff is always friendly and ready to answer any of my questions. I will continue to use Phil's for all my auto needs.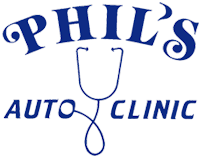 You always take good care of me and whatever my car needs and you let me know when it's time for service. Thank you for your friendly advice on my car.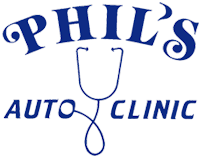 I know you were busy that day but after 5 pm I called to check on my truck and it was ready to be picked up.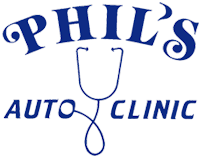 You have always been very helpful and you do a great job on all of our cars.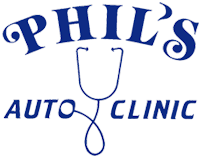 I've known Phil professionally for over 20 years and although I do the majority of my own auto repairs, I go to Phil for the jobs I'm not equipped or educated for. The auto repair trade has changed over time and requires an ongoing commitment by a shop owner to continually re-educate himself and his employees as well as to reinvest large amounts of what would have been profit in years past so he can service the increasingly sophisticated computerized systems found on today's automobiles. Phil is the one man and owns the one shop in town I know I can count on to have done just that.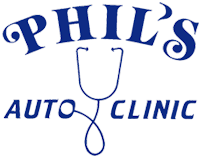 I would recommend Phil's Auto Clinic to a friend, of course! They fixed my Prius when no one else could at such an excellent price!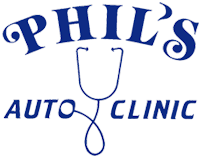 Thanks for the quick service on my Smog Check servicing.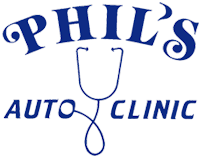 You guys all do a fantastic job.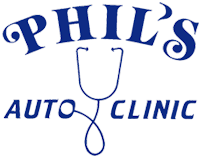 Always courteous & explains what is necessary. Nice clean surroundings.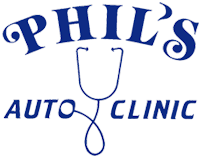 Great staff and service is excellent!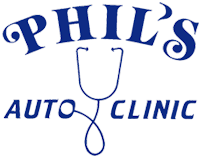 YOUR PEOPLE DO A GRAND JOB. THANK YOU!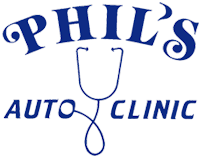 You guys always do a great job!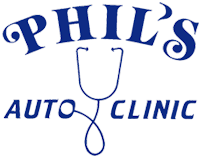 Your staff are friendly and patience. Thank you all.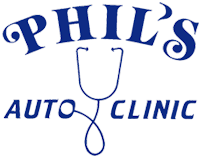 Excellent service as usual.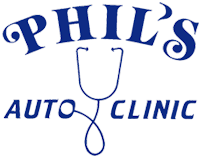 Excellent job finding starting problem. Thanks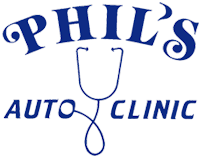 Came in for a simple smog certification. Brian and Dan were accommodating as always to my busy schedule.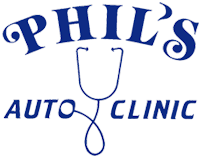 Phil's always does excellent work for me and my prius!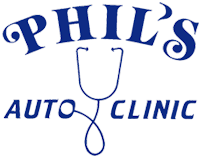 Service was great...very friendly, store hours good. Courtesy ride a definite plus.
Discover More About Reviews and Repair Services At Phil's Auto Clinic in Hemet

Auto Repair Near Valle Vista
Auto Repair Near San Jacinto
General Maintenance